Vol.12, n.1 (May-October 2021)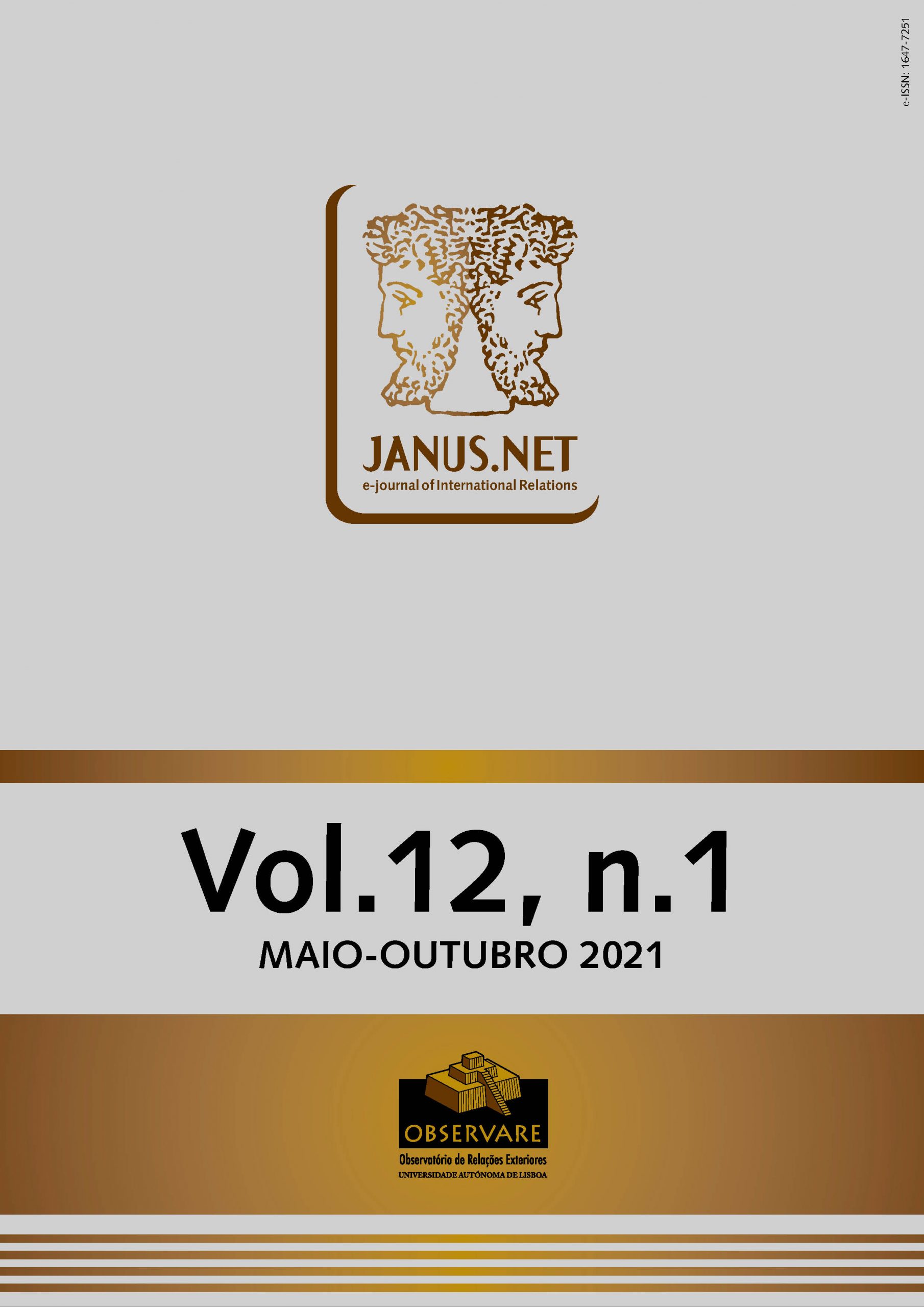 In Number 1 of Volume 12 of JANUS NET, e-journal of International Relations it is presented fourteen scientific articles evaluated in double blind referee, a note and a critical review. The analyses presented cross the topics of international cooperation, cultural diplomacy, security and transnational terrorism, migrations, refugees, human rights and sustainability, besides the regular theoretical contributions of the scientific area of International Relations. Therefore, this is an interdisciplinary issue, linking in a unique way internationalist studies with juridical, economic and sociological perspectives.
A Direcção Editorial do JANUS.NET, e-journal of international relations, e os autores agradecem aos revisores científicos que apreciaram os artigos submetidos.