200 years after the Revolution (1820-2020) – December 2021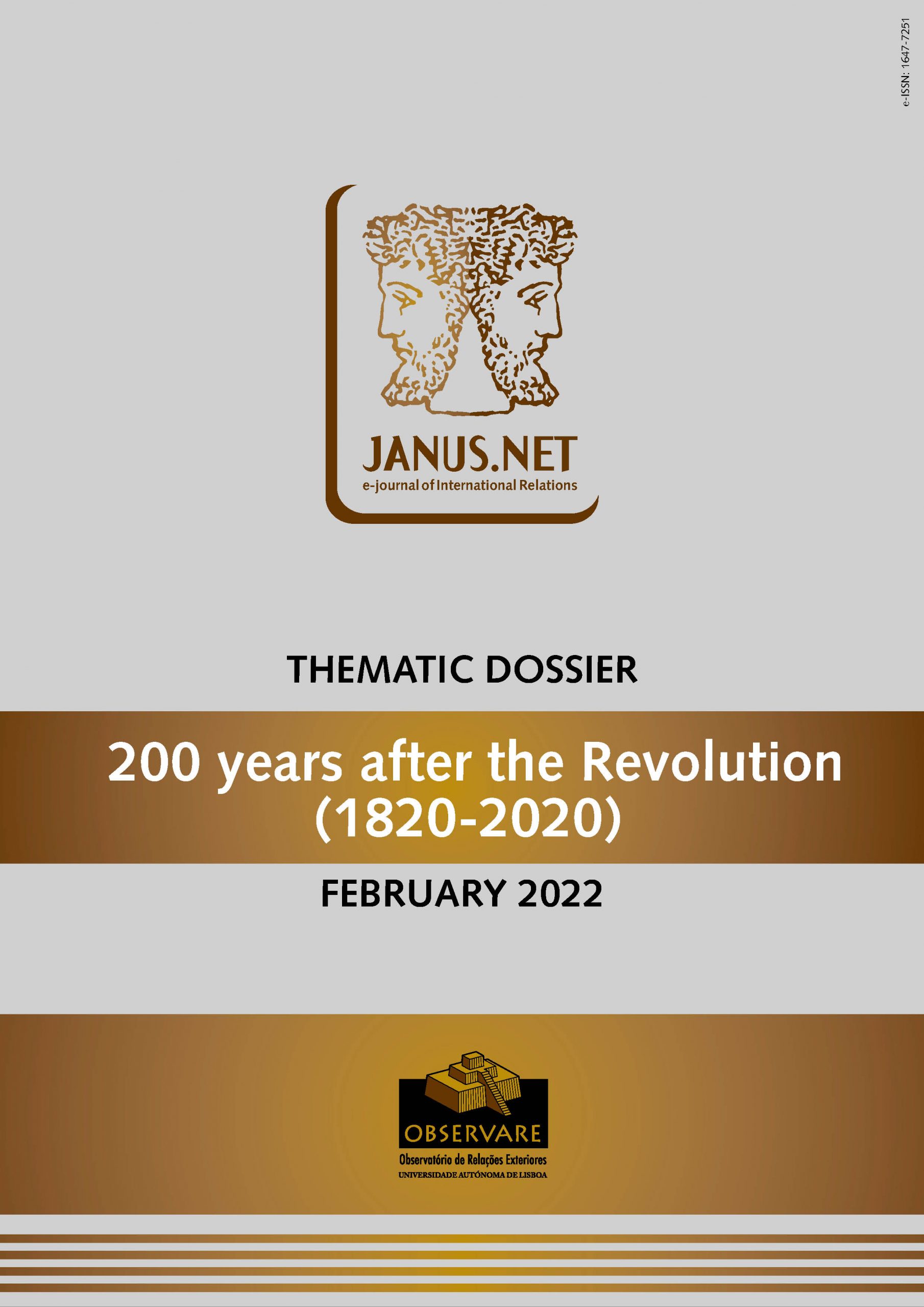 This thematic issue of Janus.net magazine addresses unprecedented problems in the historiography of the 1820 revolution. The texts were produced in the context of the commemoration of 200 Years of the Liberal Revolution, following an inter-university webinar that took place between November and December 2020, and had the participation of researchers from both sides of the Atlantic. It was the purpose of the organizers to bring together a set of articles that could provide a comparative, balanced and multilateral view, covering not only issues directly related to the Portuguese context, immediately before and after the revolution, but also its consequences and impacts in different contexts, in different chronologies and in different parts of the Atlantic.
Editorial
José Subtil
Cláudia Atallah
Sarita Mota
Rodrigo da Costa Dominguez
A Direcção Editorial do JANUS.NET, e-journal of international relations, e os autores agradecem aos revisores científicos que apreciaram os artigos submetidos.