International Relations and Social Networks – July 2021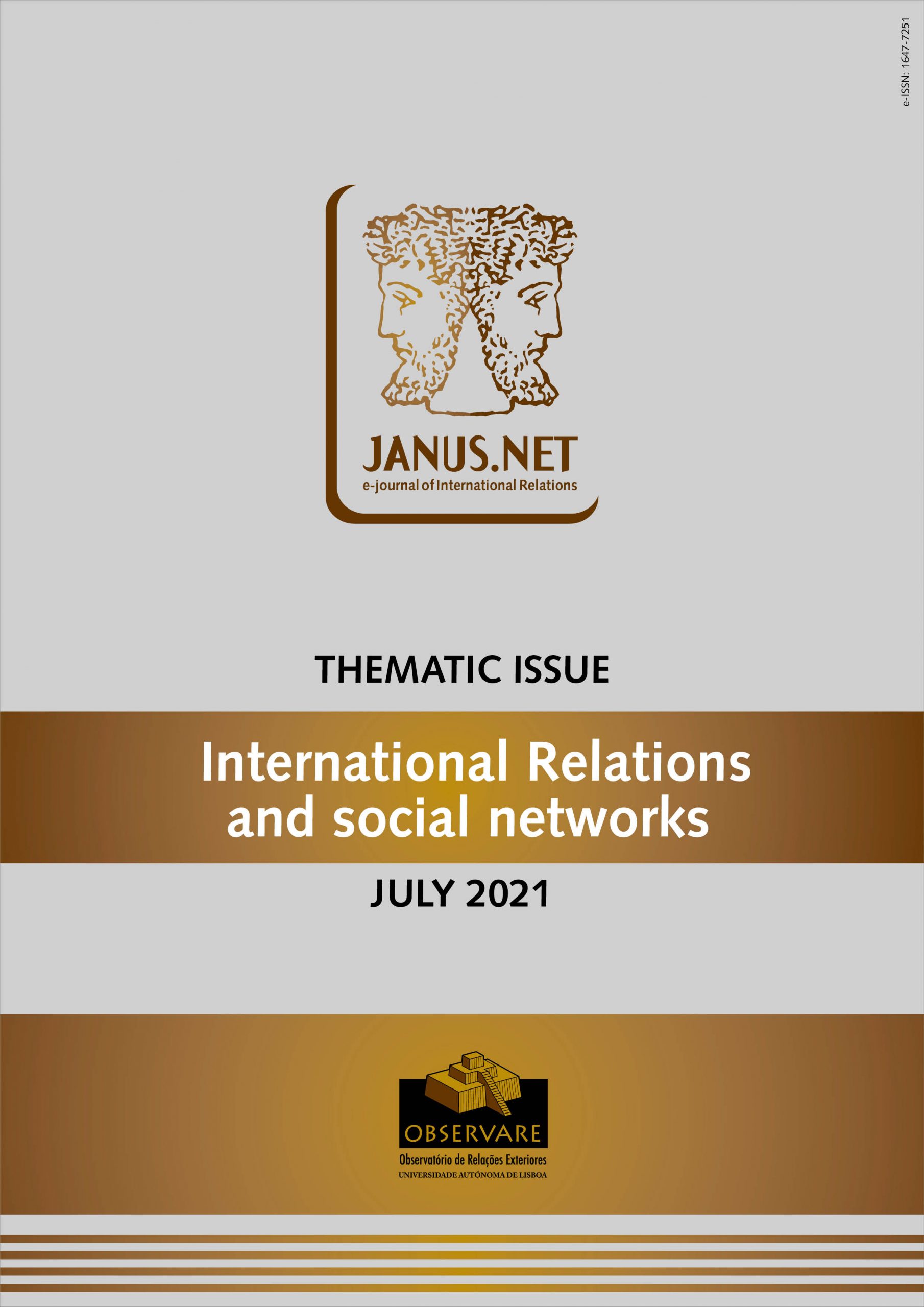 This thematic dossier: International Relations and Social Networks of JANUS NET, e-journal of International Relations presents a set of thirteen scientific articles evaluated in double blind referee that were discussed at the II International Congress of Communication and Social Networks in the Information Society, which took place at Universidade Autónoma de Lisboa in March 2021. The challenge launched to the authors was to think about international relations in the network society. The proposals gravitated around three main reflective axes; questions of "cyber-diplomacy", of propaganda and disinformation in a pandemic context and of the role that technologies and social networks assume in human rights issues.
Introductory note
Bruno Reis
Javier Sierra Sanchez
A Direcção Editorial do JANUS.NET, e-journal of international relations, e os autores agradecem aos revisores científicos que apreciaram os artigos submetidos.