Vol.11, n.2 (November 2020-April 2021)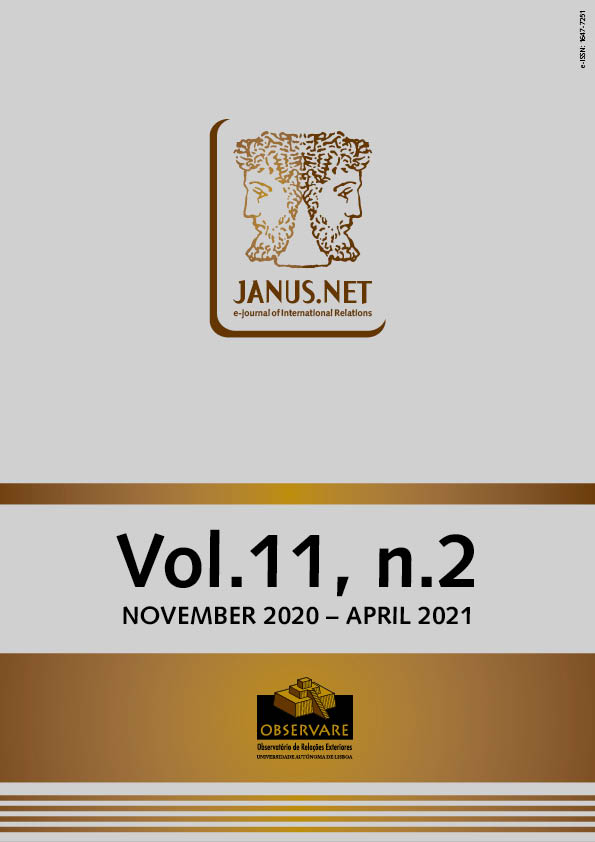 The number 2 of Volume 11 of JANUS NET, e-journal of International Relations is defined by the thematic and geographical diversity of the analyses, with twelve scientific articles evaluated by experts. The themes presented concern the securitization of energy resources, foreign policy and the international economy, cooperation, maritime security and terrorism, media and education. In this issue, the geographical areas supporting the analyses presented are Europe, the Northern Caucasus, Latin America, the Asia-Pacific region and the African continent.
A Direcção Editorial do JANUS.NET, e-journal of international relations, e os autores agradecem aos revisores científicos que apreciaram os artigos submetidos.