10-11 MAY, 2021. The Centre for International Studies at ISCTE – Instituto Universitário de Lisboa, in partnership with OBSERVARE/UAL, is organising the fifth edition of the International Conference "Europe as a Global Actor".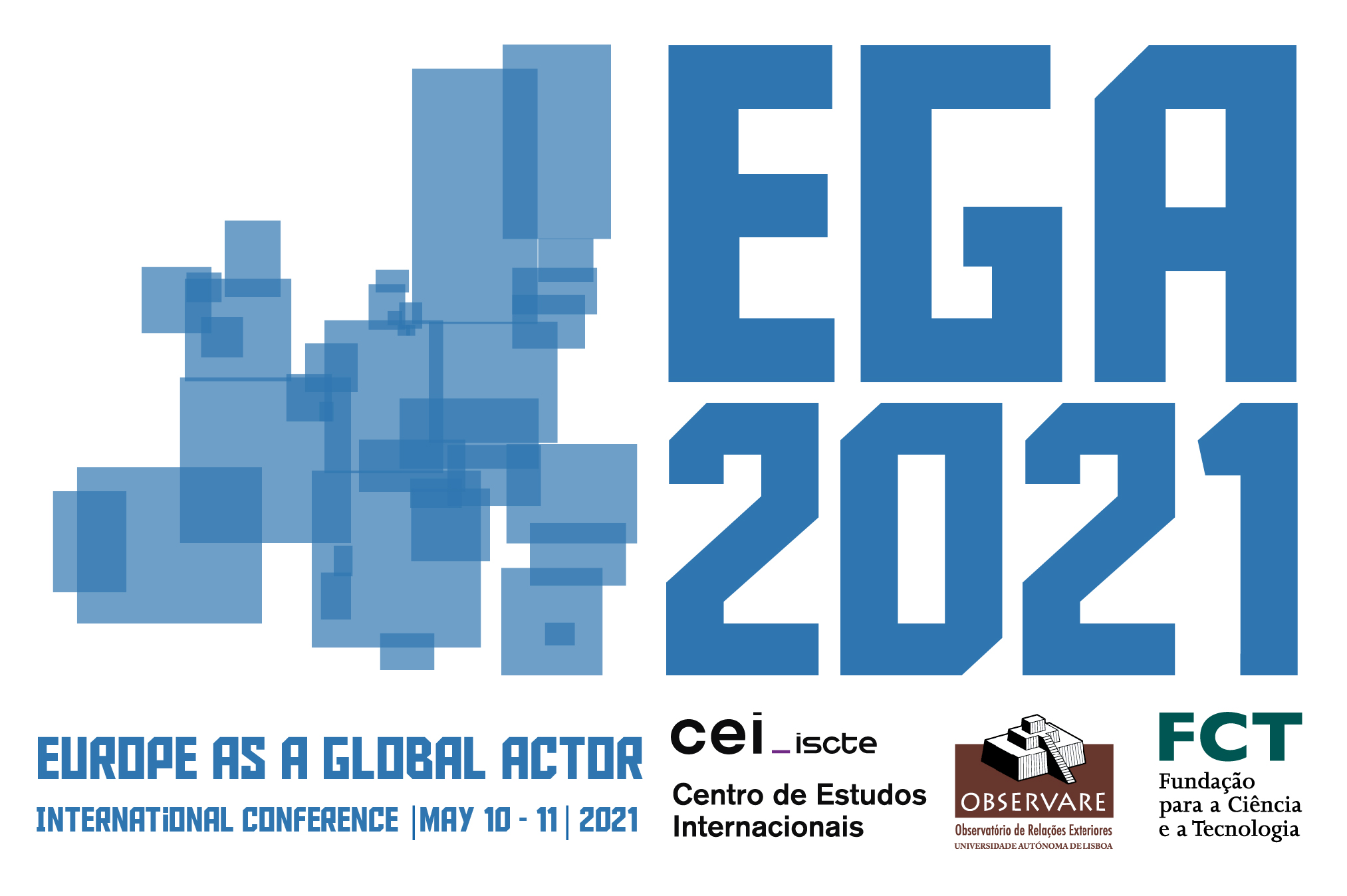 Zoom ID: 86748424476
The fifth edition of the international conference "Europe as a Global Actor" seeks to discuss the EU's current and envisioned role in the world (and Africa, Middle East, Latin America, Asia in particular) in the context of UK's departure from the EU, the re-configuring of EU-US relations, and the increasing challenge to the EU's role as a global actor posed by China, Russia, and Turkey's growing assertiveness.
We aim to debate the EU's capacity to act, its physical and ontological security, and its resilience, in light of the Portuguese Presidency of the Council of the EU and the priorities of the current Trio of Presidencies (Germany, Portugal, Slovenia). Furthermore, we are interested in addressing how the EU has and can respond to key threats to its security, maintain internal cohesion, and act as a leader in tackling the global climate crisis. As in previous editions, the EU's relationship with other major players and with local actors in shared neighbourhoods will also be discussed.
The Conference Program includes thematic panels, round tables with keynote speakers, as well as plenary sessions on the challenges of European security and defence, diplomacy, climate change, and other relevant subjects. As such, in addition to the presence of several invited scholars and practitioners, the program also includes the presentation of communications by international researchers and practitioners. Due to the ongoing Covid-19 pandemic, this year's conference is planned to take place in a mixed format (both physical and digital).
CONFERENCE TOPICS
We welcome papers covering the general theme of the conference – "Europe as a global actor", namely within these broad topics:
The EU's capacity to act: strategic sovereignty, autonomy, resilience
The Portuguese Presidency of the Council of the EU and the priorities of the trio
The EU's role in crises, development, Human Rights promotion and fight against climate change
The EU's engagement in shared neighbourhoods
The EU's relations with organizations and mechanisms of global and regional governance
The re-configuration of Transatlantic relations
The EU's relations with other prominent actors (China, Russia, Turkey, India, Japan, Brazil)
Key threats to the EU's security and the EU's Strategic Compass
The future of the CFSP, the CSDP, and PESCO
The EU's management of and recovery from COVID-19
For more information visit https://europeglobalactor.cei.iscte-iul.pt