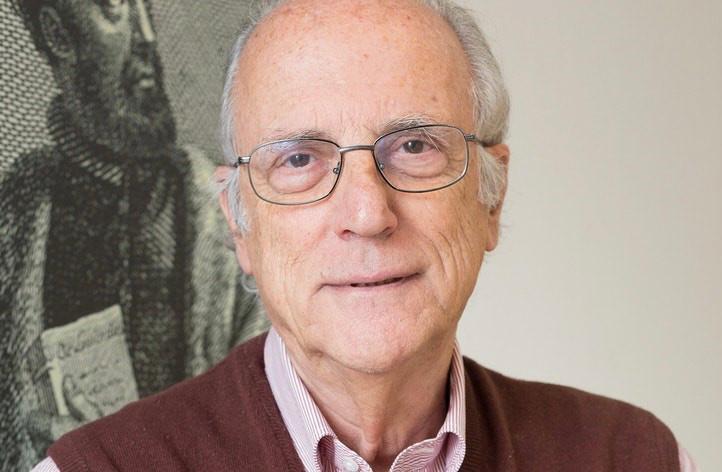 Professor Luís Moita's seventh day mass is scheduled for 5th February 2023, at 7.30pm, in the Church of Santa Isabel in Lisbon.
Professor Luís Moita
Doctor in Ethics by the Lateran University (Italy), in 1967, with the classification "summa cum laude" (10/10) – academic degree recognised by the Portuguese Catholic University, Luís Moita was Professor of "Theories of International Relations", Director of the Department of International Relations and member of the Scientific Council of the Autonomous University of Lisbon. Between 1992 and 2009 he was Vice Rector of this University. He coordinated the Socrates Institute for Continuous Training at the same UAL and directed the research unit OBSERVARE – Observatory of External Relations, UAL.
For 15 years, between 1974 and 1989, he directed CIDAC, a Portuguese non-governmental organisation for development cooperation. He was a guest lecturer at several universities and public institutions, among them the Lisbon Higher Institute of Social Service, the Faculty of Economics of Coimbra University, the Institute of National Defence and the Institute of Higher Military Studies.
On 10th June 1998 he was decorated by the President of the Portuguese Republic with the Grand Cross of the Order of Liberty and on 7th January 2005 he was decorated by the President of the Italian Republic as Grand Officer of the Ordine della Stella della Solidarietá Italiana.
Honours
OBSERVARE-UAL and the International Relations Department of the Universidad Autónoma de Lisboa are grateful and join in the numerous public expressions of grief for the death of Professor Luís Moita:
Presidência da República
https://www.presidencia.pt/atualidade/toda-a-atualidade/2023/01/presidente-da-republica-evoca-luis-moita/
Universidade Autónoma de Lisboa
https://autonoma.pt/e-com-forte-pesar-que-a-universidade-autonoma-de-lisboa-presta-as-suas-mais-sentidas-condolencias-pelo-falecimento-do-senhor-professor-luis-moita/
https://autonoma.pt/mensagem-de-pesar-do-magnifico-reitor-jose-amado-da-silva-e-do-presidente-do-conselho-de-administracao-da-entidade-instituidora-da-universidade-autonoma-de-lisboa/
Instituto de Defesa Nacional
https://www.idn.gov.pt/pt/noticias/Paginas/In-Memoriam-.aspx
Presidente da Assembleia da República
https://expresso.pt/sociedade/2023-01-28-Santos-Silva-recorda-professor-Luis-Moita-como-referencia-civica-e-moral-de-varias-geracoes-8348f7ae
Câmara Municipal de Lisboa
https://www.lisboa.pt/atualidade/noticias/detalhe/camara-de-lisboa-lamenta-a-morte-de-luis-moita
Comissão Comemorativa 50 anos 25 de Abril
https://www.50anos25abril.pt/noticias/luis-moita-nota-de-pesar
União de Resistentes Antifascistas Portugueses
https://www.urap.pt/index.php/histria-mainmenu-37/antifascistas-mainmenu-46/1307-na-morte-de-luis-moita
O Livre
https://partidolivre.pt/noticias/luis-moita-solidariedade-e-gratidao
Bloco de Esquerda
https://www.esquerda.net/artigo/luis-moita-1939-2023/84975
Permanent Peoples' Tribunal
http://permanentpeoplestribunal.org/luis-moita-un-compagno-di-strada-e-amico-di-tutta-una-vita-per-il-tribunale-permanente-dei-popoli-tpp-e-la-fondazione-lelio-e-lisli-basso/
Centro Nacional da Cultura
https://www.cnc.pt/luis-moita-1939-2023/