JULY 13-14-15 | St. John University in York.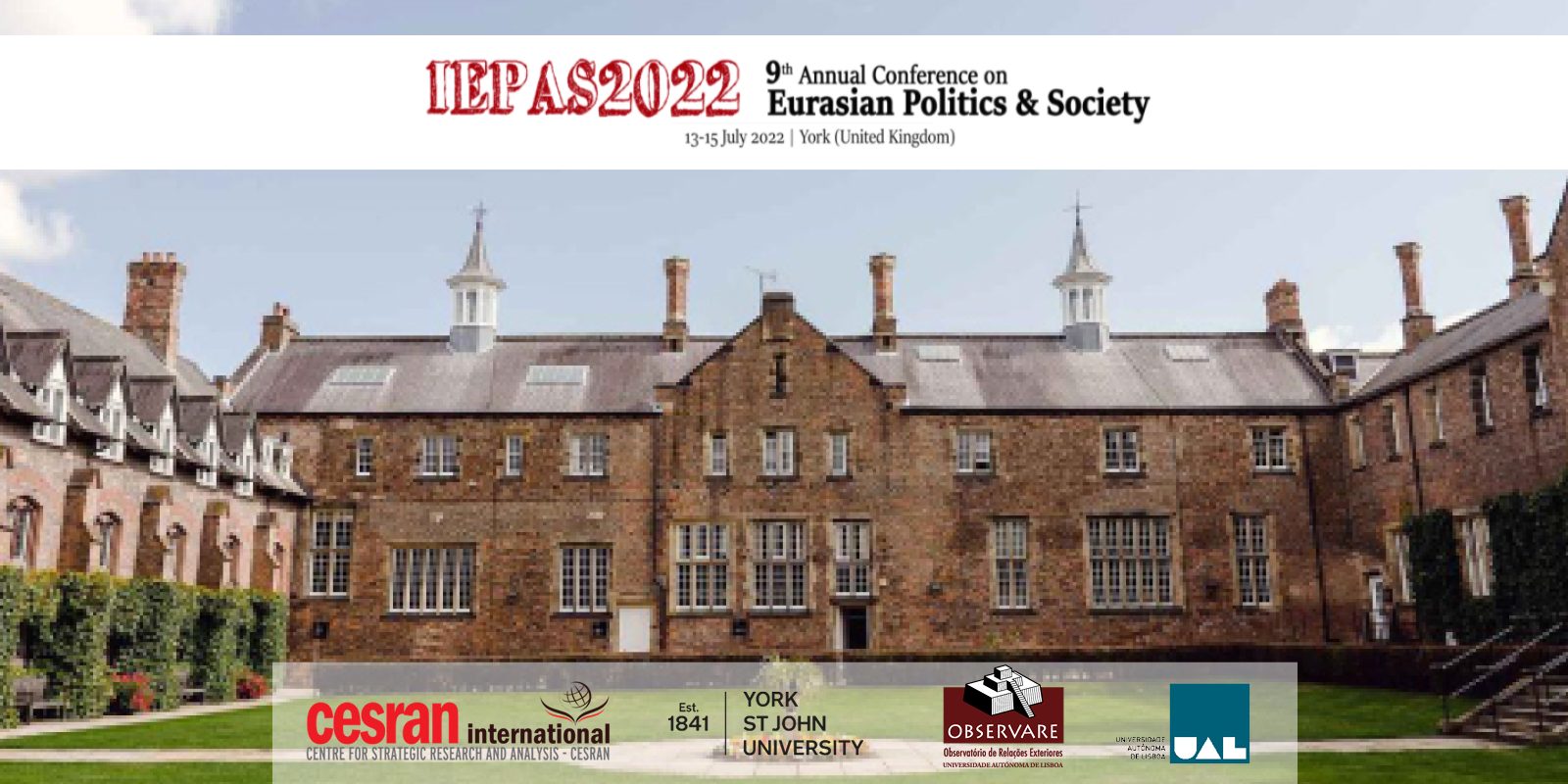 9th Annual Conference on Eurasian Politics and Society is going to be held in St. John University in York in 13-14-15 July 2022. It is planned to be with physical attendance but for those who do not have the opportunity or do not want to be there physically, the third day of the conference (15th of July 2022) is arranged for online panels.
This international and interdisciplinary conference will again bring together a range of academics and practitioners to discuss new directions of research and discovery on Eurasian Studies. IEPAS2022 will afford the opportunity for networking new relationships, hearing the latest research, presenting and publishing before a global audience.
You can access more information about the event at
official website
.