22-24 SEPTEMBER – ONLINE.
The programme is now available! You can see it here.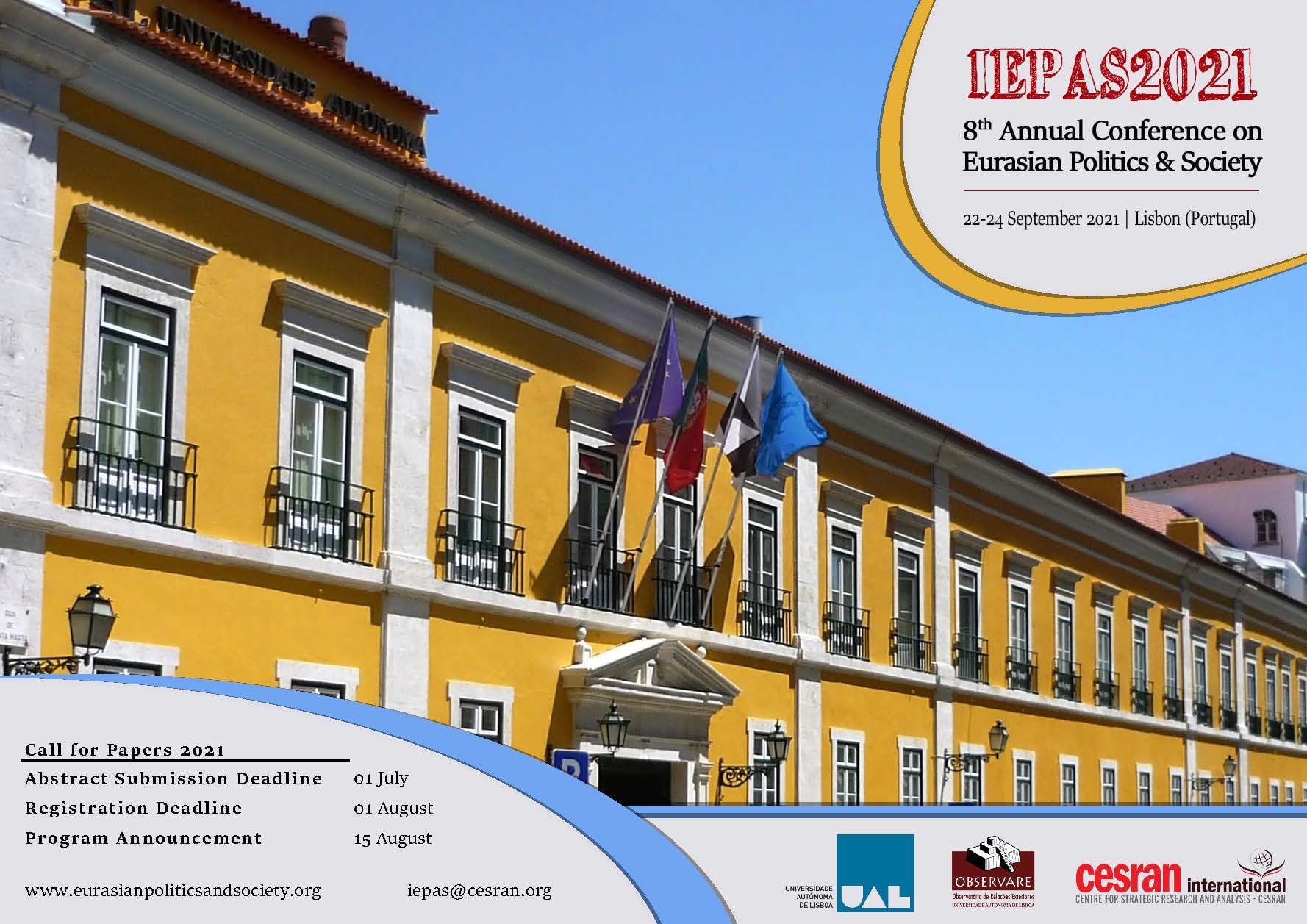 OBSERVARE-UAL and the Centre for Strategic Research and Analysis (CESRAN) co-organize the 8th International Conference on Eurasian Politics and Society (IEPAS 2021), in partnership with Karadeniz Technical University, Necmettin University and CEI-ISCTE. IEPAS 2021 will take place exclusively online, from 22 to 24 September 2021.
You can access more information about the event at official website.