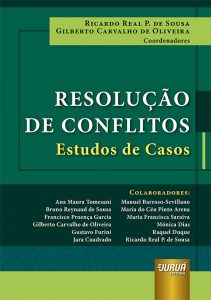 The book "Conflict Resolution – Case Studies" was published under the coordination of Ricardo Real P. Sousa and Gilberto Carvalho de Oliveira.
This book brings together a set of papers presented at the international conference "Conflict Resolution and Peace Studies" held in 2018 at UAL and both the conference and this book are integrated in the activities of the project "Conflict Management and Resolution" developed since 2015 in OBSERVARE.
The book was published by JURUÁ editora and received financial support from Instituto Camões.
You can see it here.