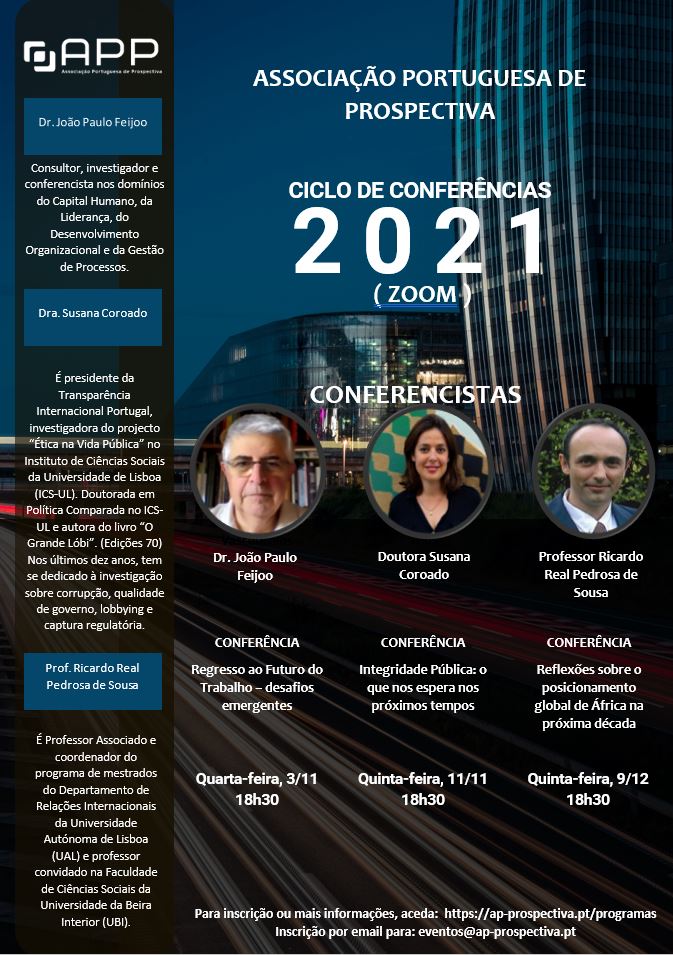 APP will hold a Cycle of Conferences which will be developed in three thematic moments. The selected themes take into consideration current events, projecting them into probable scenarios of prospective analysis that may define possible futures. These visions are proposed as elements of great importance and interest in the definition of strategic guidelines for institutions, society and regions.
The conferences will start at 6.30 pm and will last 1 hour and 30 minutes, including debate, taking place online, through the Zoom platform:
3 November, "Back to the Future of Work – emerging challenges", Dr João Paulo Feijoo;
11 November, "Public Integrity: what awaits us in the coming times", Dr. Susana Coroado
09 December, "Reflections on the global positioning of Africa in the next decade", Professor Ricardo Real Pedrosa de Sousa
Registration for the conference cycle requires prior registration to receive email with access link, which can be done Here.