The Middle East. Local dynamics, regional actors, global challenges – February 2022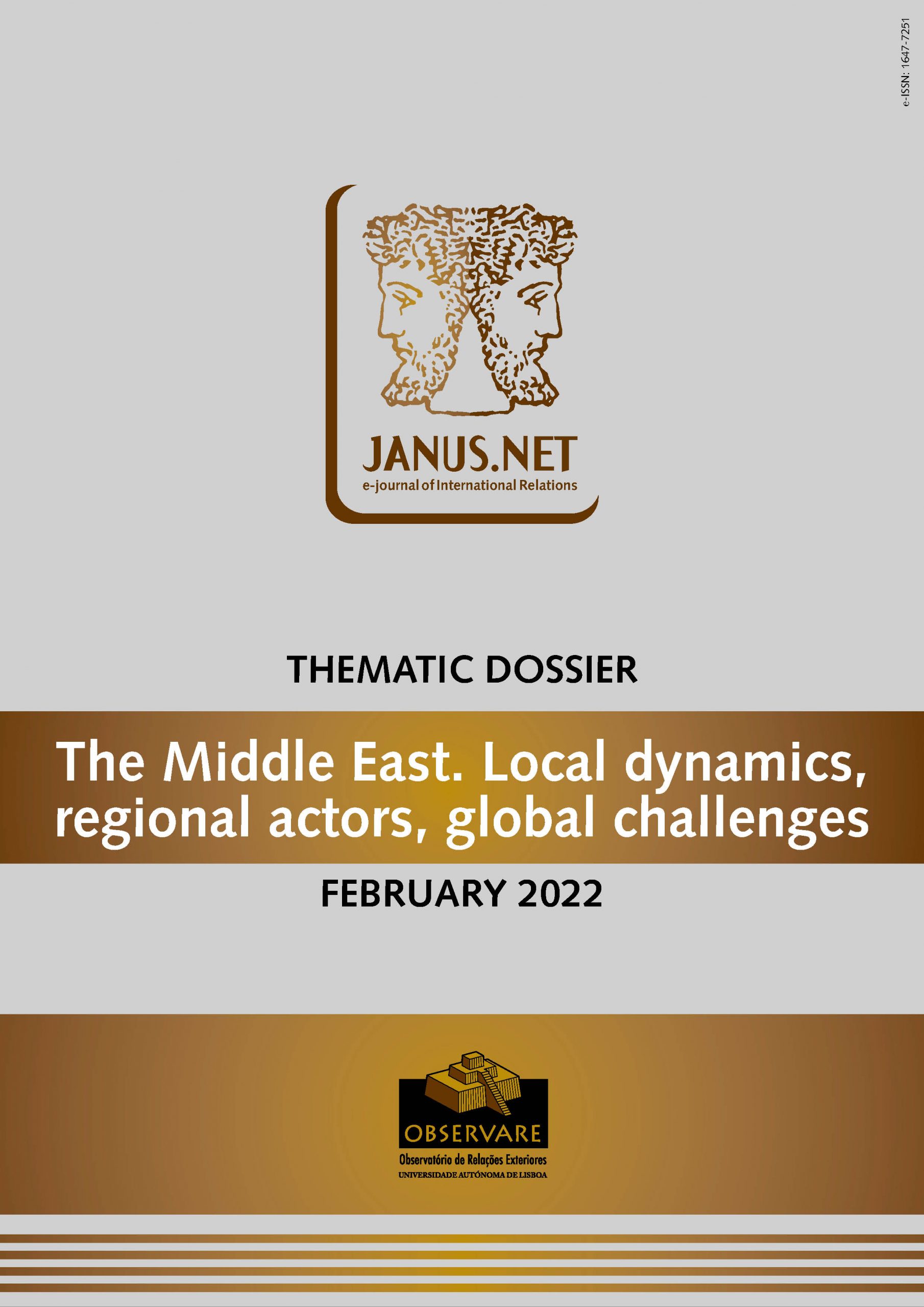 This special issue entitled "The Middle East: local dynamics, regional actors, global challenges" offers an original discussion on contemporary topics regarding the Middle East and its neighbouring countries. The five authors, all graduates from the Master in International Studies based at ISCTE – University Institute of Lisbon during the academic year 2019-20, critically analyse relevant political and social dynamics occurring in the region, from Palestine to Saudi Arabia, from Yemen to the Greece-Turkey border. Based on a interdisciplinary framework, these researches represent insightful contributions to the existing literature and promote new debates in this area of study within Portuguese and international academia.
This thematic dossier is published only in english.
Editorial
Giulia Daniele
Luís Nuno Rodrigues
A Direcção Editorial do JANUS.NET, e-journal of international relations, e os autores agradecem aos revisores científicos que apreciaram os artigos submetidos.